Article 1099
FAQs for Taxes and 1099 Forms
In compliance with U.S. Treasury regulations, Plexus Worldwide is required to issue Form 1099-NEC (note that in previous years you would have received a 1099-MISC but due to changes implemented by the IRS you will be receiving a 1099-NEC for tax year 2020) and report to the IRS any non-employee (including Ambassadors) earnings that total more than $600 for the year (including commissions, gifts, prizes and awards). Those who earned less than $600 for the year will NOT receive a 1099.
(At this time, Ambassadors located in Canada, New Zealand, and Australia are responsible for tracking their own income and reporting as needed per their local tax requirements.)
Plexus advises that Ambassadors contact a tax professional for any tax related questions they may have.
Ambassadors will be sent a 1099 form if they earned over $600 for the year between commissions and any prizes, awards, and trips.
1099 forms are sent to the primary address Plexus currently has on file for an Ambassador's account.
1099 forms will be finalized and mailed by January 31.
Ambassadors who have opted into the email program prior to January 15th will receive an email when their 1099 has been prepared. To opt into the program, visit

viewmyform.com

and sign up with the same email address used in your Plexus Profile and check the box for "send me an email when I receive new forms" on the sign up page.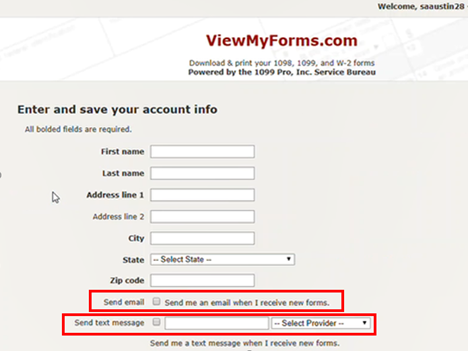 Once the Ambassador receives the email, electronic access to 1099 forms will also be available at

viewmyform.com

Ambassadors MUST wait until they receive this email before going to the above website.
To gain electronic access, an Ambassador will need to register their email address on this site.
The email address an Ambassador uses for registering must match the email address linked to their Plexus account.
If an Ambassador registered in a prior year and the email address is the same, there is no need to register again.
To Access Commissions Information, Follow These Steps:
Login to your account at www.plexusworldwide.com.
Click the Virtual Office
Click the drop down in the left panel labeled My Business(Briefcase Icon).
Click Commission Summary. This page will contain the recent commission payouts, which can be sorted by week or month.
To Access Order History, Follow These Steps:
Login to your account at www.plexusworldwide.com.
Hover your mouse over your initials and click Order History.
Click View Details next to your selected orders to view more information
To Retrieve the 1099 Form on View My Forms Site
Go to the website https://www.viewmyforms.com/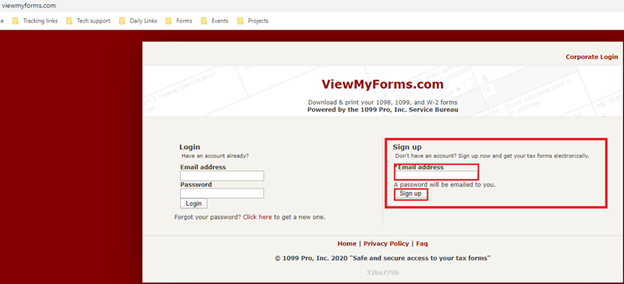 In the Sign up box
Type the email that is associated with their Plexus account in the *Email address box (see glossary for email screen shot)
Click Sign up
The following page will appear:
Once you have the password from the email copy & paste it into the *Password box and hit login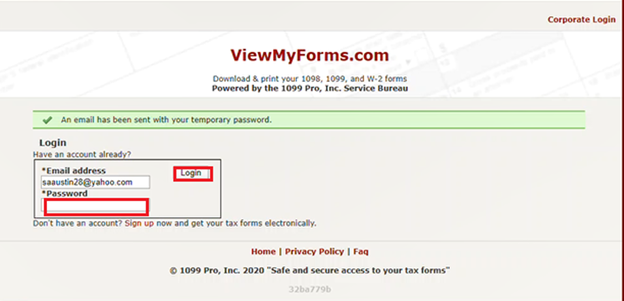 You will then be re-directed to the login page:
Copy & Paste the same temporary password that was in the email in the *Password box and hit login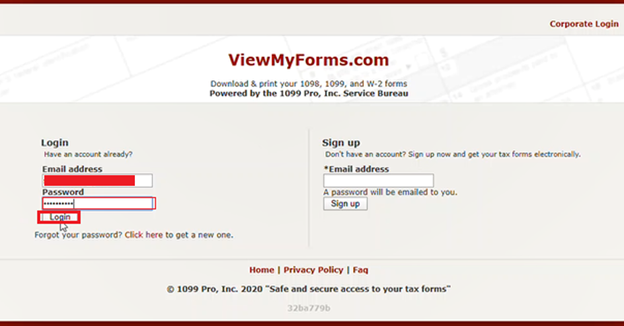 The next page looks like: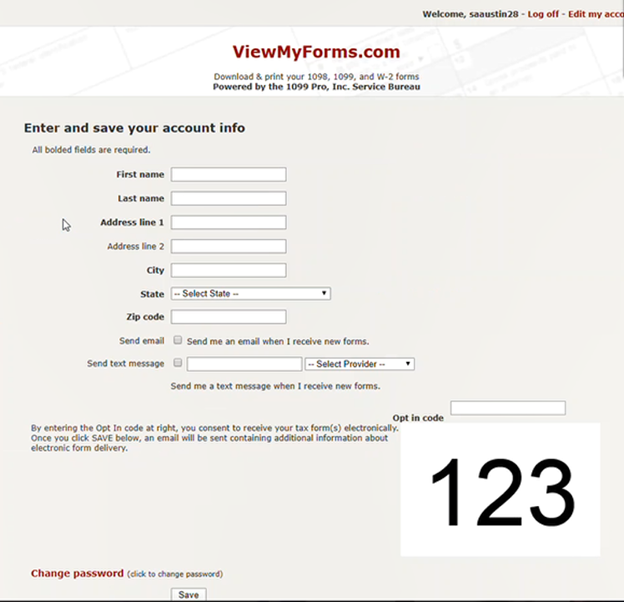 On the page below:
Fill in all the blank boxes
Put the Opt in code in the box above it (see picture below)
Click Change password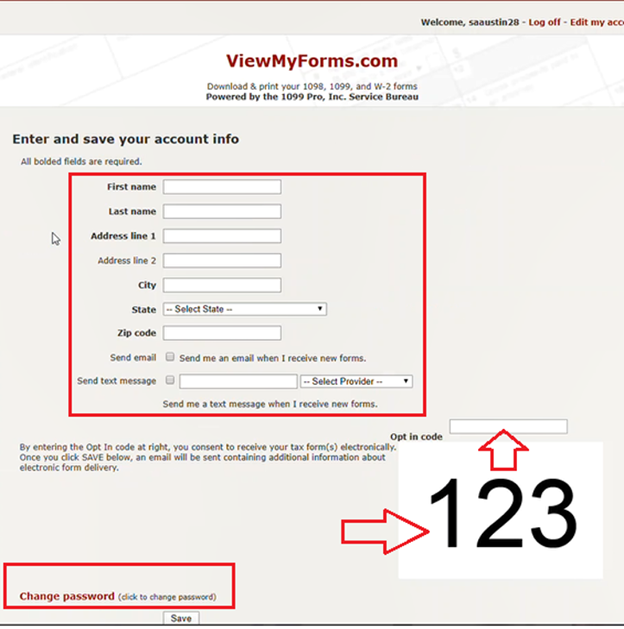 After all information is entered click Change Password (see screen shot below):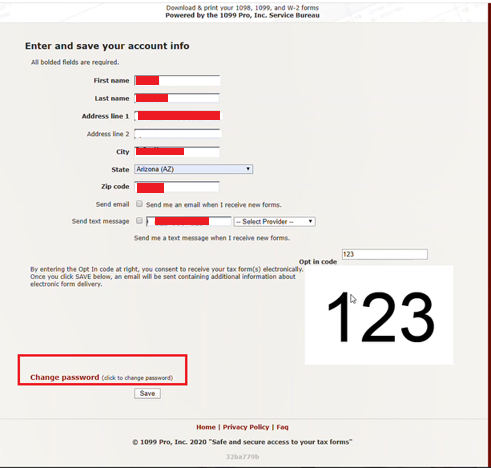 This page will appear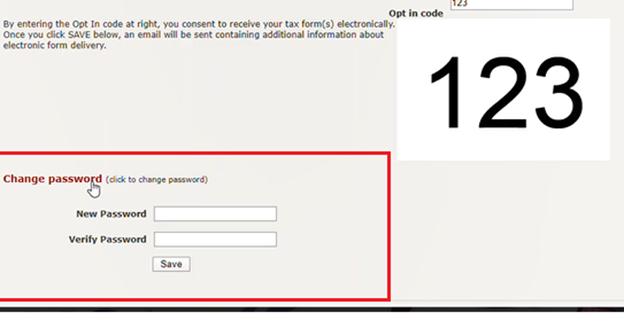 Once the password is entered and SAVE has been selected the following will appear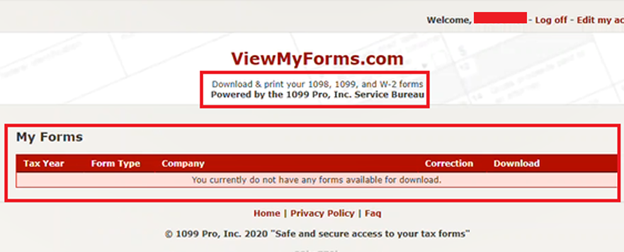 If the Ambassadors 1099 is ready they will see it per the screenshot above. They also have the option to download and print their forms
Glossary:
Email with temporary password.: Emails come from: donotreply@viewmyforms.com
Email confirming enrollment was successful:

Email confirming enrollment was successful:
Reset email send successfully screen
Password reset email received subject line reads: Your ViewMyForms.com Password
Actual email received:

Once the password has been received to reset the Password, they need to return to the home screen under LOGIN and type in the email and the Temporary password
Once the EDIT AND SAVE YOUR ACCOUNT INFO they will need to click Change password and ENTER and VERIFY new password and hit SAVE
Updating Personal Information (Name and SSN)
Fill out a W-9 form.
Once you fill out the W-9 Form, save it to your computer.
Upload your W-9 and provide details in the form at the following link Plexus Worldwide Jotform site (this site will encrypt the file and upload it to our server safely and securely).
Once you finish, it will re-direct you back to the Plexus website.
If you have questions such as:
1099 has not been received
1099 needs to be sent to an alternate address
Personal information needs to be updated (name, SSN)
Tax professional has a question
Please send an email to 1099update@plexusworldwide.com with Ambassador's information and explanation of issue.